Announcing the launch of In Review
One Health Outlook, in partnership with Research Square, is now offering In Review. Authors choosing this free optional service will be able to:
Share their work with fellow researchers to read, comment on, and cite even before publication
Showcase their work to funders and others with a citable DOI while it is still under review
Track their manuscript - including seeing when reviewers are invited, and when reports are received
The One Health Platform

One Health Outlook is published in collaboration with the One Health Platform. A strategic forum of stakeholders and a One Health reference network that aims to enhance understanding of and preparedness for the current and future outbreaks of zoonoses, emerging infectious diseases in humans and animals, and antimicrobial resistance, including the ecological and environmental factors which impact on these diseases.
Joining forces in influenza pandemic preparedness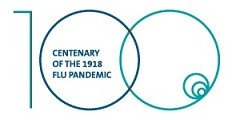 On the centenary of the 1918 influenza pandemic, the Influenza Preparedness Stakeholder Conference took place at the Chatham House in London, UK. The conference provided an opportunity to review the advances made over the past 100 years, evaluate current preparedness levels and discuss the pathways required to improve policy engagement. The Meeting Report is now available.
Aims and scope
One Health Outlook is a new open access journal published by BMC in collaboration with the One Health Platform.
Edited by Ab Osterhaus, One Health Outlook has a broad scope to encompass all aspects of One Health.  Education and bringing people from different backgrounds together is what One Health is all about, and by removing barriers for readers, Open Access is ideally placed to promote the One Health ethos.
One Health Outlook welcomes papers from researchers looking at the interaction between human, animal, plant and environmental health; agriculture, food and water safety and soil health; disease surveillance, prevention and response, both infectious and chronic diseases; antimicrobial resistance; environmental toxicology detection and response; public policy and regulation; education, communications and outreach.